About Our Practice
---
The Practice

Restoring Your Health Naturally
Mr. Mueller began his formal homeopathic studies in 1979. From 1986-2004, he operated a full-time in-person homeopathic practice in Durham, NC, USA. Now he offers telephone consulting services exclusively.
Mr. Mueller is currently accepting new clients. Because we work over the phone, we are able work with you no matter where you live, anywhere in the world. Mr. Mueller provides homeopathic consultations in English and German.
---
Specialties
Homeopathic Cardiology – stroke, heart disease, high blood pressure, etc.
Homeopathic Neurology – MS, Parkinson's, Alzheimer's, ALS, neurological damage from vaccines, vaccine injuries, etc.
Homeopathic Oncology – cancer in any location or tissue; CLL, CML, etc.
Complicated Chronic Disorders – diseases from multiple causes or of uncertain diagnosis or etiology
Mercury and Heavy Metal Chelation – we use gentle oral & dietary chelation protocols and support the process with homeopathic remedies to antidote and buffer the effects
Autism Spectrum Disorders, Asperger's Syndrome, Pervasive developmental disorder, not otherwise specified (PDD-NOS), ADHD, brain injuries, concussions, etc.
Hypersensitivity – MCS, electromagnetic sensitivity or electro-hypersensitivity, food allergies, environmental allergies
Homeopathic Immunizations
Effects Of Inappropriate Homeopathic Treatment
---
The Mueller Method
Most people who suffer from severe chronic conditions have multiple layers of disorders often caused by previous treatments. Drugs, radiation and other medical treatments are likely to cause health problems. Mueller's research shows that by removing one by one in reverse chronological order the many layers of ill health accumulated over a life-time most chronic disorders can be resolved.
Manfred Mueller,
MA, DHM, RSHom(NA), CCH
Homeopathic Clinician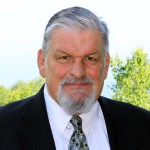 Mr. Mueller is an internationally known homeopath. In 1986 he opened his homeopathic practice in Durham, North Carolina, U.S.A. where he practiced for 18 years, before moving to Southern California. Now he travels extensively, taking appointments via telephone with clients around the globe.
His special interests in homeopathy are oncology, cardiology, neurology, mercury & heavy metal chelation, hyper-sensitivities & allergies, & complex chronic disorders.
Professional Achievements
Manfred has been an educational consultant with the Program on Integrative Medicine at the University of North Carolina School of Medicine at Chapel Hill, NC, U.S.A. since 1995. He has presented hundreds of his cured cases of chronic disorders, rarely cured in conventional medicine, to medical faculty, residents and students including eczema, asthma, nephrotic syndrome, polymyositis, infectious diseases, epilepsy, cancer, leukemia, OCD, MS, ALS, essential systemic hypertension, Grave's disease, Sjögren's Syndrome, ADHD, autism and spectrum disorders, Tourette's syndrome, and many more.
Homeopathic Advancements
Mr. Mueller has developed a comprehensive approach to homeopathy, called
The Mueller Method™ which is a comprehensive system of homeopathy designed to more quickly heal and restore your health than classical homeopathy alone. In addition, The Mueller Method™ addresses the prevalent "predisposition to cancer", the adverse effects of vaccinations, drugs, toxins, occupational exposures and more. This system integrates current scientific insight into classical homeopathic strategies without sacrificing the classical principles. Mr. Mueller is also a specialist in homeopathic immunizations.
He has lectured to medical faculty, residents and staff on the dangers and limitations of vaccinations and, since 1990, has operated a patient referral service called Homeopathic Physicians Opposed to Vaccines.
Learn more about The Mueller Method™
Read our Frequently Asked Questions Section
Background
Mr. Mueller was first introduced to classical homeopathy by George Guess, MD, in 1978, and began his homeopathic studies in 1979. He began his homeopathic study program in 1979. At a time when no formal homeopathic training programs were available in the United States, he had to design his own curriculum. He attended seminars and underwent mentorships with many distinguished homeopaths including Francisco Eizayaga, MD, of Argentina (advanced clinical management) and Dr. med. Georg von Keller of Tübingen, Germany. He completed his studies in 1994 with a doctorate degree in homeopathic medicine from the British Institute of Homeopathy and a clinical preceptorship at the Royal London Homoeopathic Hospital in the UK.
Professional Accreditations
He is certified in classical homeopathy by the Council for Homeopathic Certification (CHC), a Registered member of the North American Society of Homeopaths (NASH) and was President of the North American Society of Homeopaths (NASH) from 2005-2014. He served on the board of Council for Homeopathic Education (now called ACHENA) from 2006 to 2008, and served in the Homeopathic Action Alliance (HAA) from 2008 to 2014.

Manfred Mueller is not a physician and may practice in CA under sections 2053.5 & 2053.6 of CA Business and Professions Code meeting restrictions which are stated here.

---
Christina Mueller, C.Hom, MM.Hom
Homeopathic Practitioner
Mrs. Mueller is a Homeopathic Practitioner in private practice with her husband, Manfred Mueller. She trained at The Homeopathic College and she completed a clinical apprenticeship at Homeopathic Associates from 2004-2012 under the direction of her husband. She is certified in The Mueller Method™ of Homeopathy. She specializes in children's conditions, women's issues, Chronic Fatigue Syndrome (CFS) & fibromyalgia, emotional/cognitive disorders, mercury-related Issues, and acute illness/accidents/injuries.
Mrs. Mueller worked as the Practice Manager of Homeopathic Associates from 2004 – 2009, while raising their children, and became the Director of The Homeopathic College in 2007. She worked as a part time homeopathic practitioner, consulted on her husband's cases, developed homeopathic curriculum for their school and mentored homeopathic students. She was a volunteer for the North American Society of Homeopaths (NASH) from 2006-2015. Mrs. Mueller published several articles in homeopathic journals and authored dozens of web publications. But her most important job is Mom to her & Mr. Mueller's five amazing children.
---
Kristina Star, CHom., MM.Hom
Clinical Assistant and Practice Manager
Ms. Star studied advertising and marketing in college, running her first small business at age 24. She has been in leadership positions in homeopathic & healing organizations ever since, including King Bio Homeopathic Pharmaceuticals; Chairman of the Board of the Legislative Committee for the American Medical College of Homeopathy (AMCH); & Whole Health Now Homeopathic Medical Software.
In 2005, Ms. Star completed her training as a Certified Homeopathic Practitioner at the Homeopathic Academy of Southern California where she learned basic practice and procedures of homeopathy. She studied Anatomy & Physiology with the Devon School of Homeopathy in the UK. She is certified in The Mueller Method™ of Homeopathy.
She also trained with Dr. Dietrich Klinghardt, MD, PhD, from Germany, and received her certification in Autonomic Response Therapy, Systemic Healing, ADHD & heavy metal chelation in 2005 through the Klinghardt Academy. In 2007, she became a Certified Wellness Coach with the Wellness Inventory.
Ms. Star is an expert in The Mueller Method of Homeopathy. She's been a Clinical Assistant since 2008 & Practice Manager since late 2009. She takes acute cases & helps design health programs for clients. In addition to homeopathy, Kristina has a passion for horses, combining her 2 loves in her private horse homeopathy practice.
---
Dyanna
Office Assistant
Dyanna has brought her many years of business ownership and her background in nutrition & health to our practice. She raised her children with a "holistic" approach that included organic food and homeopathic medicine. In her free time, she is an accomplished artist creating both paintings and sculptures.
---
Melody
Office Assistant
Melody grew up with a keen interest in the medical field. After her Medical Assistant Degree was complete, she worked as Medical Assistant to a MD-Homeopath, a Registered Nurse and a Physicians Assistant. Melody is California State Certified in Phlebotomy and currently practices at local a Medical Office. She continues to pursue medical knowledge and gain experience in the healing arts through Mr. Mueller and his practice. She enjoys working in her community and spending time with her young daughter.
---
Lorraine
Office Assistant
For the past 30 years, Lorraine has worked with numerous renown scientists and medical journals as an assistant researcher, in indexing and in international publishing. She was Director of a large holistic health center in Los Angeles where she organized lectures and curriculum for students. A world traveler and lifetime student of natural healing arts, Lorraine grew up with natural home remedies and maintains a passion for "slow food" (cooking whole-foods from scratch with local, organic ingredients). Lorraine has authored several books on her experiences guiding expeditions in the Alaskan Bush.