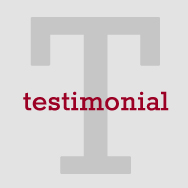 Homeopathic treatment for exposure to cold
My kids and I went to the beach one winter break to just get away. My son loved to skim board (just surf on the edge of the water). A friend suggested that I rent a wet suit so that he could do it in the cold weather as that's what the surfers do.  The only part we neglected was surf gear for his feet!  So he went surfing and the next day when he went to go again, my son developed a headache and wanted to go back to the beach house.  Shortly thereafter he developed a fever.
Being long-time clients of homeopathy and Mr. Mueller, we  first gave him a call. He suggested Hepar Sulfuris because of the exposure to cold, then we went to Bryonia and that did the trick. It took about a day and a half. But my son was back in shape in no time. Bryonia has been a key acute remedy for my son when he's battling something.  I note at the first hint of a headache to give that to my son and usually there is no disruption in his world. Mr. Mueller is awesome and helping us keep the sickies away!
Allison
Raleigh, NC, USA
Office Staff
Posted by one of Mr. Mueller's friendly office professionals.