The Bridge Builder
An old man, going a lone highway,
Came at the evening cold and gray
To a chasm vast and deep and wide
Through which was flowing a swollen tide.
The old man crossed in the twilight dim;
The rapids held no fears for him.
But he turned when safe on the other side
And built a bridge to span the tide.
"Old man," cried a fellow pilgrim near,
"You're wasting your time in building here.
Your journey will end with the closing day;
You never again will pass this way.
You have crossed the chasm deep and wide;
Why build you this bridge at even-tide?"
The builder lifted his old gray head.
"Good friend, in the path I have come," he said,
"There follows after me today
A youth whose feet must pass this way.
This stream, which has been as naught to me,
To that fair youth may a pitfall be.
He too must cross in the twilight dim —
Good friend, I am building this bridge for him."
Treating yourself and your children homeopathically is like building a bridge for that youth to come. Homeopathy has been shown in studies to positively affect our DNA, turn off cancer oncogenes and more.
---
---
Testimonial
Homeopathic Treatment of Migraines
"I had daily chronic migraines for 7 years – bad enough to interfere with my work and life. And I have a naturally high tolerance for pain! When the migraines first began, I was already into natural medicine and avoided taking any drugs "like the plague," either prescription or over the counter. Ice packs, heat packs, massage, lying down, sleeping, essential oil inhalants, herbs – these were my medicines…but those pesky migraines weren't stopping! I have to admit, I did have to resort to taking a Tylenol (acetaminophen, paracetomol) about once every 6 months when the intensity became too much."
"A new, blessed friend referred me to Mr. Mueller. It was only after a few weeks of homeopathic treatment that the intensity of the migraines was reduced to 50%…
---
Teaching at UNC
Every year since 1995 Mr. Mueller has been invited to speak at the University of North Carolina School of Medicine, Chapel Hill, at their Program on Integrative Medicine course. This year, he will speak at the end of October to a class of medical school, nursing school and public health school students. Several of his local clients will give live testimonials to the students on how they and/or their animals have benefited from homeopathic treatment.
---
Homeopathic in the News
Homeopathy POSITIVELY
Affects the DNA!!!
An introduction to homeogenomic considerations in innovation
of high dilution technology
The results of many homeogenomic studies have confirmed the postulate (Khuda-Bukhsh, 1997) that homeopathic remedies have the capacity to rearrange the transcriptome. The results of many homeogenomic studies are beginning to identify the gene targeting specificities of a number of homeopathic remedies. The results of these studies are also providing information that may be used to optimise remedy selection, dosage and frequency of dosage of homeopathic remedies.
The recognition that homeopathic remedies can affect the methylation status of DNA has
highly significant implications for the practice of homeopathy and raises the prospect of the need for application of extensive future homeogenomic studies.
******************************
Win for Weleda, Win for Homeopathy! Skeptic group's complaint rejected
Society for Science Based Healthcare lodged a complaint against Weleda's Cold and Flu remedy. The ASA Board rejected the complaint, saying Weleda's claim that their product "be taken at the onset of cold or flu to relieve symptoms of fever, muscle ache, headache, sore throat, sneezing and runny nose" was consistent with its registered indications. You can read the complaint and resolution by clicking the link above.
******************************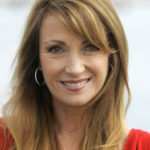 Actress Jane Seymour loves homeopathy
Jane Seymour sparkles at 65 years of age. She shares her health secrets, saying it's all due too healthy eating, lots of water, Pilates, gyrotonics, and also homeopathy! Jane's sister Annie Gould is a homeopath in England!
---
Is Homeopathy An Effective Cancer Treatment?
Article by Manfred Mueller
In honor of National Breast Cancer Awareness Month (and for all other cancers!), the feature of this newsletter is one of
Mr. Mueller's scholarly articles where he asks the question, "Is Homeopathy An Effective Cancer Treatment?"
 
Originally published in The American Homeopath Volume 18, 2012
Reprinted with Permission
 
In a 2007 research review1 entitled The Evidence: Scientific Studies on Homeopathic Cancer Treatment published in The American Homeopath we concluded:
Introduction
"Homeopathic drugs have proven biological action in cancer; in vitro and in vivo; in animals and humans; in the lower, as well as in the higher potencies. Cancer patients are faced with a life-and-death decision when choosing their treatment. Since most conventional treatments continue to be associated with severe adverse and some- times fatal effects, while homeopathy has been found to be free from such effects, it would seem plausible and worthwhile, even urgent, to step up the research on, and even the provision of, homeopathic treatment of cancer and other diseases."
For the present paper we have reviewed articles on homeopathic cancer treatment published during the last five years in peer-reviewed scientific journals.
Homeopathic cancer treatment has great promise, given the exceptional safety of the treatment and the relatively frequent observation of beneficial clinical effects.2 However, in our last review we had noted a remarkable confusion among researchers on key concepts in homeopathy and we attributed this to editorial control. We also commented on the fact that virtually all studies of homeopathic cancer treatment are in reality investigating the effects of high potency drugs, not the efficacy of homeopathic treatment. This should be kept in mind when reading the present review.
---
Subscribe to Our YOUTUBE Channel!!
We've hit the big time! We're on YouTube!
View Our Channel
and Subscribe!
Right now, you can view all of our real life video testimonials. No paid actors here!
 
Coming Soon to our YouTube Channel:
Video instructions for making and taking remedies, how to make dosage cups and more!
---
For Cancelled, Rescheduled or Missed Appointments…
To serve you better
in our growing Clinical Practice,
Please give us 2 full business days notice
VIA TELEPHONE ONLY
To avoid being charged the missed follow-up appointment fee
(the fee of the appointment).
Please allow 5 full business days for cancellation of an initial appointment

VIA TELEPHONE ONLY
To avoid being charged the missed follow-up appointment fee
(the fee of the appointment).
We greatly appreciate your
cooperation and understanding!
---
Mr. Mueller's Specialties in Homeopathic Practice
Everyday, routine conditions – migraines, PMS, grief, depression, digestive problems, teething, tantrums, etc.
Homeopathic Cardiology – stroke, heart disease, high blood pressure, etc.
Homeopathic Neurology – MS, Parkinson's, Alzheimer's, ALS, neurological damage from vaccines, vaccine injuries, etc.
Homeopathic Oncology – cancer in any location or tissue; CLL, CML, etc.
Complicated Chronic Disorders – diseases from multiple causes or of uncertain diagnosis or etiology
Mercury and Heavy Metal Chelation – we use gentle oral & dietary chelation protocols and support the process with homeopathic remedies to antidote and buffer the effects
Autism Spectrum Disorders, Asperger's Syndrome, Pervasive developmental disorder, not otherwise specified (PDD-NOS), ADHD, brain injuries, concussions, etc.
Hypersensitivity – MCS, electromagnetic sensitivity or electro-hypersensitivity, food allergies, environmental allergies
Homeopathic Immunizations
Effects Of Inappropriate Homeopathic Treatment


---

[gn_box title="The Homeopathic College" style="bubbles" box_color="#1101e7″]

Specializing in teaching homeopaths

"The Mueller Method" of homeopathy.

Learn more about The Mueller Method by clicking here

[/gn_box]

---

Homeopathic Telephone Consultations

You've tried homeopathic treatment. Now try the best!

Extra-strength homeopathy using The Mueller Method of homeopathy
can make a big difference in your health complaints!

Whether you suffer from a sudden acute illness or a long-standing chronic
condition, you now have the option have comprehensive homeopathic health
care services wherever in the world you are.

Is The Mueller Method of homeopathic treatment right for you?
You can speak with Mr. Mueller free for 15 minutes
to find out. Call (001) 619-741-5795,
or visit our website to learn more about our practice:

---

The views and opinions expressed in this newsletter are for educational
purposes only and cannot be construed as medical or legal advice. Please
feel free to share this with your family and friends. This newsletter is
property of Homeopathic Associates and its agents. Written permission
is required before reprinting any part of it. Please email
office@homeopathicassociates.com. Copyright 1986-2017 All rights
reserved.