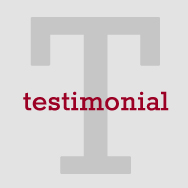 Homeopathic treatment for celiac disease/sprue
"I have used a number of homeopaths both in the USA and in Asia over the past 20+ years.  Most of my experiences were disappointing, either because the homeopathic practitioners focused on short-term symptomatic relief and/or seemed to lack the skill to successfully treat chronic conditions through constitutional remedies.  The end result was that our family never got anywhere with being able to get real help with allergies and other chronic health problems.  Not until we found Dr. Mueller!
We have all been his clients now for five years and couldn't be happier.  Most of our allergies have disappeared or have been greatly alleviated.  My back that felt weak after a serious back injury, feels fine, and I continue to be amazed what I can do these days, like shovel snow.
Dr. Mueller was instrumental in helping our son recover after a car accident and has also helped me manage my celiac disease/sprue.  I wouldn't be able to thank Dr. Mueller and his excellent, patient staff enough."

 homeopathic treatment for celiac disease/sprue
Riitta R, Durham, NC, USA
Office Staff
Posted by one of Mr. Mueller's friendly office professionals.