Policies
Payment, Cancellation & Refund Policies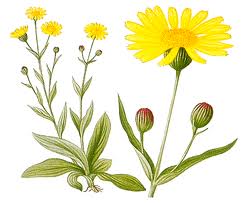 Payments
We accept payment by VISA, MASTERCARD, DISCOVER or AMERICAN EXPRESS only.
Initial Consultations
We invest considerable time and energy in preparation for an initial consultation. This includes studying and researching any medical & health records you send, in addition to other preparations we make. The fee for the initial consultation covers these services and the time allocated for the consultation. We require pre-payment to schedule an initial consultation.
Follow-Up Consultations
We must have your credit or debit card information on file. Payment will be charged just before the consultation is taken, before you may speak with your practitioner. We accept payment by VISA, MASTERCARD, DISCOVER or AMERICAN EXPRESS.
Remedies & Other Medicaments
We provide remedy preparation services for established clients only. All remedies must be paid for at the time they are ordered. Orders will not be shipped until valid payment has been collected.
Refunds
There are no refunds for services rendered, missed appointments, remedies shipped, supplies, or bottle returns.
Rescheduling & Cancellations
To reschedule an initial consultation, please notify us BY TELEPHONE ONLY AT LEAST 5 FULL BUSINESS DAYS IN ADVANCE.
To cancel a follow-up consultation, please NOTIFY US BY TELEPHONE ONLY, AT LEAST TWO BUSINESS DAYS IN ADVANCE to avoid a missed appointment charge of $125.
Missed Appointments
If you miss an appointment without giving us at least 2 business days notice VIA TELEPHONE, you will be charged the MISSED APPOINTMENT FEE OF $125. We cannot refund the charge for any missed appointments.
Thank you for your understanding. We look forward to working with you!
Last updated October 2017