The first batch of HPUS tinctures
Notice how the chlorophyll is beginning to come out, hence the emerald green color!
(see full story below "Making HPUS Tinctures"
Millefolium (Yarrow)


Used to treat hemorrhages of bright red blood, esp. from mechanical injuries; incarcerated hernia; smallpox; and so much more
---

Testimonial
"Cellphones are Worsening My Symptoms!"
"When Mr. Mueller suggested to me that my cell phone could be agitating my severe and chronic health issues, I thought, "Oh no, he's one of those"… as in "quack", "woo-woo", "out in left field", take your pick.
The following evening, I was having yet again a very severe nightly attack of a tight gripping feeling around my epigastric area. These attacks were so bad that sometimes I felt it would literally "squeeze the life out of me." I picked up my cell phone to yet again text my daughter, a medical professional, and ask her for advice and to pray. When I picked up my phone, after about 45 seconds into the texting conversation, the squeezing got much worse.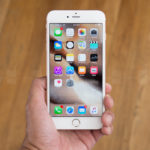 Hmmm, I wondered, "is there any chance that my cell phone is really agitating my chronic issues. I think I will put it down just for tomorrow and see". So, I did just that. The tight band of squeezing that had been worsening the past six weeks was much less the next day. In fact, it was not there until the late afternoon, and then about 50% reduced. The "attacks" and 24/7 band feeling did not go completely away, but the severity and intensity has been much less since that time. The timing of the worsening of this condition coincided with my recent gifting of a nice I-Phone 6S PLUS, the BIG one. This phone allowed me to lie in bed and read when I could not sleep, and stay in touch with my kids many hours during the day…"
---
"Mueller's Solutions"
Made with 100% organic ingredients!
Nothing harmful…ever.
 
Boo-Boo Salve        2 oz jar for $18
(made with Mueller's Calendula oil)
– used for scrapes, cuts, abrasions, skin irritations, diaper rash, sunburn, burns, bug bites
Boo-Boo Oil        2 oz bottle for $15
(Mueller's Calendula oil)
– used the same as the salve, just without the beeswax or coconut oils) for scrapes, cuts, abrasions, skin irritations, diaper rash, sunburn, burns, bug bites
 
Bump and Bruise Oil              2 oz bottle for $15
(Mueller's Arnica oil)
– used for bruises, contusions, muscle & joint pain after exertion, swelling as a result of injury, painful & sore veins (sensation as if bruised), black & blue spots
Pile Balm      2 oz jar for $18
(made with Mueller's Calendula oil)
– used for hemorrhoids that have any or all of the following symptoms: sore, swollen, painful, itching, have mild bleeding
Beauty Serum
2 oz bottle for $22
4 oz bottle for $37
This luxurious blend of organic oils (including Mueller's Calendula Oil) is hydrating, soothing and softening to the skin. It penetrates deeply and is well absorbed. Use on face, hands, cuticles, body, hair.
LIMITED QUANTITIES on ALL!
To order email the office
Office@HomeopathicAssociates.com
or Call
(001) 619-741-5795
Formulations by Manfred Mueller. Our products are made in small batches, with organic ingredients and in limited quantities.
---
Homeopathic Research
Protocol of randomized controlled trial of potentized estrogen in homeopathic treatment of chronic pelvic pain associated with endometriosis
**************************
Removal of large-sized ovarian cysts in three patients by administration of a single remedy, Thuja occidentalis: hormonal assay and ultrasonographic images
*************************
Dubai residents seek insurance coverage for homeopathy, other alternative treatments
---
Making HPUS Tinctures
During this unbearable summer heat, we've spent as much time in the mountains as possible where the temperatures have remained bearable.
This year I decided to take the opportunity and gather herbs where they grow in the wild for making HPUS medicinal tinctures and medicinal infused oils.
HPUS Mother Tinctures
The Homeopathic Pharmacopeia of the United States (HPUS) contains monographs and guidelines for making our homeopathic tinctures and potentized drugs. These guidelines give the homeopath standards to insure we are all using the correct plants, animals, minerals & other substances. We are given clear instructions on which part of the substance to use, what time of the year to harvest, and how to process it.
No Quacks Here!
Quack medicine wouldn't go to all this trouble of having standardization, folks. Homeopathy, on the other hand, is REAL SCIENCE and REAL MEDICINE with SOUND SCIENTIFIC PRINCIPLES. Don't be sold otherwise.
Tinctures & Oils
In about 2 months, we'll have a few of our medicines and infused oils available for our clients.
---
Subscribe to Our YOUTUBE Channel!!
We've hit the big time! We're on YouTube!
View Our Channel
and Subscribe!
Right now, you can view all of our real life video testimonials. No paid actors here!
 
Coming Soon to our YouTube Channel:
Video instructions for making and taking remedies, how to make dosage cups and more!
---
For Cancelled, Rescheduled or Missed Appointments…
To serve you better
in our growing Clinical Practice,
Please give us 2 full business days notice
VIA TELEPHONE ONLY
To avoid being charged the missed follow-up appointment fee
(the fee of the appointment).
Please allow 5 full business days for cancellation of an initial appointment

VIA TELEPHONE ONLY
To avoid being charged the missed follow-up appointment fee
(the fee of the appointment).
We greatly appreciate your
cooperation and understanding!
---
Mr. Mueller's Specialties in Homeopathic Practice
Everyday, routine conditions – migraines, PMS, grief, depression, digestive problems, teething, tantrums, etc.
Homeopathic Cardiology – stroke, heart disease, high blood pressure, etc.
Homeopathic Neurology – MS, Parkinson's, Alzheimer's, ALS, neurological damage from vaccines, vaccine injuries, etc.
Homeopathic Oncology – cancer in any location or tissue; CLL, CML, etc.
Complicated Chronic Disorders – diseases from multiple causes or of uncertain diagnosis or etiology
Mercury and Heavy Metal Chelation – we use gentle oral & dietary chelation protocols and support the process with homeopathic remedies to antidote and buffer the effects
Autism Spectrum Disorders, Asperger's Syndrome, Pervasive developmental disorder, not otherwise specified (PDD-NOS), ADHD, brain injuries, concussions, etc.
Hypersensitivity – MCS, electromagnetic sensitivity or electro-hypersensitivity, food allergies, environmental allergies
Homeopathic Immunizations
Effects Of Inappropriate Homeopathic Treatment


---

[gn_box title="The Homeopathic College" style="bubbles" box_color="#1101e7″]

Specializing in teaching homeopaths

"The Mueller Method" of homeopathy.

Learn more about The Mueller Method by clicking here

[/gn_box]

---

Homeopathic Telephone Consultations

You've tried homeopathic treatment. Now try the best!

Extra-strength homeopathy using The Mueller Method of homeopathy
can make a big difference in your health complaints!

Whether you suffer from a sudden acute illness or a long-standing chronic
condition, you now have the option have comprehensive homeopathic health
care services wherever in the world you are.

Is The Mueller Method of homeopathic treatment right for you?
You can speak with Mr. Mueller free for 15 minutes
to find out. Call (001) 619-741-5795,
or visit our website to learn more about our practice:

---

The views and opinions expressed in this newsletter are for educational
purposes only and cannot be construed as medical or legal advice. Please
feel free to share this with your family and friends. This newsletter is
property of Homeopathic Associates and its agents. Written permission
is required before reprinting any part of it. Please email
office@homeopathicassociates.com. Copyright 1986-2017 All rights
reserved.