HOMEOPATHIC REMEDIES TO COPE WITH THE HOLIDAYS
By Christina Mueller
Family Time is Fun Time
Christmas (as well as Hanukkah for some of you) is a big family get together time for us, as it must be for many of you, too. Get-togethers can also mean a few headaches, stomach aches and more. So here are a few remedies to keep in mind to help you through the festivities.
Remedies to Cope With the Holidays
Nux Vomica
– Remember "overdoing it" and "wants to but can't" as the two biggest indicators…over indulgence in food in general, spirits, rich or spicy foods. Irritability the next day…constipation after all the indulgence. Indigestion, heartburn. Ravenous appetite esp. a day or two before attack of dyspepsia (heartburn). Rancid heartburn especially after acids and fatty foods.
READ MORE OF THIS HELPFUL BLOG!
---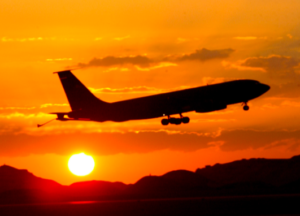 PROTECT YOUR HOMEOPATHIC REMEDIES WHILE FLYING, AND TIPS
By Christina Mueller
Learn tips on how to protect your homeopathic remedies while flying and how to use homeopathy to help cope with some of flying's common side effects.
How to protect your homeopathic remedies while in an airport, and while in an airplane:
Leave liquid homeopathic remedies at home: Liquid homeopathic remedies are more susceptible to becoming damaged by influences in their environment. They can be antidoted from being "scanned" or X-rayed. Pulsed high-frequency microwaves from cell phones and air-to ground transmitters bouncing around inside the airplane's aluminum fuselage can weaken or destroy liquid remedies benefits. Vibrational effects from flying at a high speed, as well as ultrasonic noise emitted from the airplane's engines, are also damaging to liquid remedies. Add to that strict Transportation Security Administration (TSA) regulations in the US about "open bottles with liquid," you most likely won't be able to bring them on the plane with you anyway!