Conditions Treatable With Homeopathy
---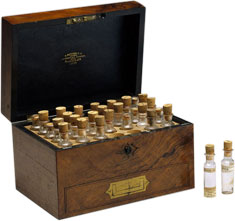 Homeopathy is a complete healing system and medical therapy. In the United States, homeopathic drugs are regulated by the Food and Drug Administration (FDA).
Homeopathic treatment is exceptionally safe, and many homeopathic remedies are available over the counter. The Homeopathic Pharmacopoeia of the United States (HPUS) is the official registry of homeopathic drugs sold in the US. While this document contains homeopathic indications for each drug, the FDA does not recommend or approve any single homeopathic drug as prevention or treatment for any particular condition. Nevertheless, there is sound evidence that homeopathic medicine is apparently able to prevent, treat and often cure many acute and chronic conditions in humans, animals and plants. The evidence for this comes from three sources:
Testimonials, anecdotal reports, memoirs and observations reported by patients. According to some estimates, the total numbers of cured cases in his category amount to hundreds of millions over the past 200+ years!
Case records and case histories published over the past 200 years by homeopathic physicians and practitioners in homeopathic books, magazines and peer-reviewed journals in many languages.
Scientific studies, including laboratory studies, animal studies, and clinical studies, showing efficacy of homeopathic treatment for conditions. We have found over 5,000 in peer-reviewed journals worldwide published in the English language alone. However, there are probably many more, either published in other languages, or that never made it into peer-reviewed journals.
This list is continually updated. If you do not see your condition, or if your condition has no name, only symptoms,
please feel free to CALL US to discuss what help homeopathy can offer you.