Human nature may lead us to downplay our small complaints and symptoms in lieu of a more favorable "I'm healthy" posture. In some ways, this can be a good thing. It keeps us positive, upbeat and less affected by our health issues.
On the other hand, it may benefit our overall state of health AND our performance to heed those little complaints and tendencies as subtle signs of an "as of yet unrecognized" disorder in need of treatment. After all, it is usually the little complaints that add up to a major condition when left unattended!
In homeopathy it is precisely those little signs and symptoms that give the homeopath the needed indications for a remedy that will remove the disorder. And more often than not, homeopathic treatment resolves an emerging heath problem before it could be diagnosed as a medical condition!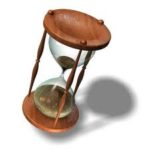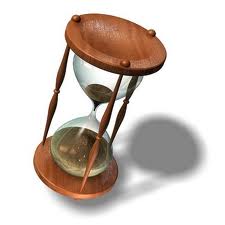 Before you decline into crisis mode with your health, you can "head it off at the pass" with homeopathic maintenance treatment as soon as one or even several seemingly insignificant signs have made their appearance!
Max, age 68
"I just can't seem to think clearly anymore," Max would complain to his wife Ingrid, a long time client. "Also, my hip is just getting worse and worse!" Yet, when she offered to set up an appointment with Mr. Mueller, Max would deny he had any problems and claimed he did not need any help! Ingrid spent time during each of her own consultations talking about this to Mr. Mueller who suggested that, while one of the remedies she was on would be of great benefit to Max, it would be best if Max would come for consultations of his own.
Finally, Ingrid had had enough. Without telling Max, she began dosing her husband with the mentioned remedy in his morning tea! She figured she had nothing to loose since homeopathy is safe and has no harmful side effects. It wasn't like secretly giving him Aspirin or worse, some controversial dementia drug that actually causes memory loss, Alzheimer's and has other harmful side effects.
After four weeks of being secretly dosed with homeopathy, much to Ingrid's surprise, Max asked her to set up an appointment with Mr. Mueller for himself (are you surprised that the remedy she was giving him covers the symptom of DENIAL?!). Before he could change his mind, she called the office and told Mr. Mueller what had happened. Of course, that same remedy would be included in Max's customized treatment plan!
At the end of the first six months, Max himself noticed how much better his memory was. He was back to playing Jeopardy, Sudoku and his morning crossword puzzles with ease. He continued treatment for another few years to treat a lingering heart condition. He recently reported that he was feeling so good in his hip and that his stamina had improved so much, he had again taken up playing golf! Now he could walk the entire course with no golf cart AND carry his own bag!
The point? You don't have to be seriously sick to benefit from homeopathy. Point #2: If you don't know you could benefit from homeopathic treatment, homeopathy can show you.
Emma, age 44
A busy Mom of two rambunctious boys, Emma was quick to tire and become overwhelmed. She worked from home part time and was intent on homeschooling both children. But large areas of Emma's life were failing. While Emma could juggle her responsibilities "most of the time", every 4 – 6 weeks, she'd "crash and burn" as she described it. She would just let everything go – the house, the laundry, schooling, her job and even hygiene. She'd report that during these crashes, she couldn't bathe herself or her sons for 7 or 8 days! She just couldn't bring herself to do anything. Once she began to recover, it took weeks for her to catch up again before the entire cycle would repeat.
Emma had been self-treating homeopathically with remedies she picked up from the health food store, but progress was slow and she could only take the edge off her symptoms. She didn't fully see how her chronic cycle of ups and downs was negatively impacting her life, or how it was giving her boys and husband a growing sense of instability. At the urging of a friend who had been cured of Sjögren's Syndrome in our practice, Emma sought comprehensive homeopathic treatment.
After three months of homeopathic treatment, Emma reported that her "crashes" were less severe and only lasted for 3 days instead of 10-12. After one year of daily remedies, Emma happily reported that she had not had a crash in three months AND she felt she had more consistent and even energy levels which kept her from feeling "burned out". We worked with Emma another two years to resolve several other chronic issues—constipation, eczema and thinning hair. During her most recent consultation she exclaimed, "Thank you Mr. Mueller. I am a new woman! I am so much happier now than when I first called you. I think you have also saved my marriage. I even get along better with my parents!"
We call this an "intangible" benefit of good health, or more specifically, an intangible benefit of homeopathy. It's difficult to put your finger on, but is real none-the-less. Give yourself an edge in life. Free yourself from limitations. Choose homeopathy.