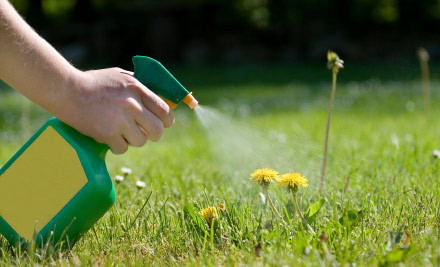 The Problem
So you want to kill some weeds, eh? Go into any mainstream lawn and garden center and you'll find many chemical herbicides for sale, the most common ones contain the active ingredient Glyphosate. They all work pretty much the same way – application of a poison that kills the weeds. But what are the consequences of applying that poison to your lawn?
There are serious health concerns associated with even just a little exposure (see below). Exposure comes from touching the liquid, from simple inhalation, and from eating foods grown in the soil treated with it (any food not organically grown can fall in this category).
You are going to inhale and maybe touch the spray when you apply it.
Your children and pets are going to inhale it and possibly tough it when they are near it or playing in that area. It's still active for weeks after spraying…
Wildlife is going to inhale or touch it, too.
A 2011 study shows that the active ingredient in the popular herbicide "Round-Up" (glyphosate), is readily flowing into the ground water under the areas where it is being applied.