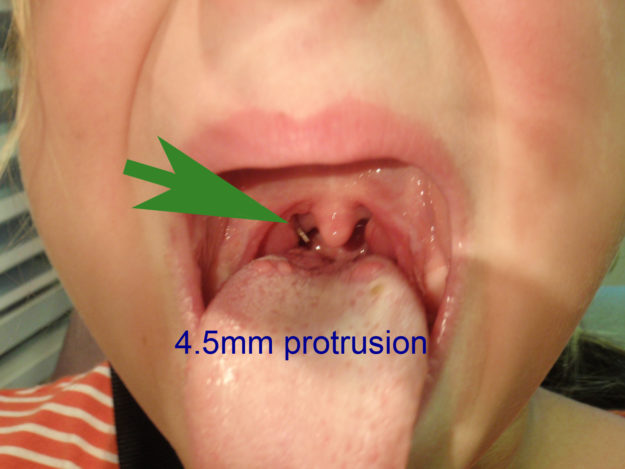 It was an evening in mid-June, the end of a perfect day at the beach – gorgeous weather, clear blue skies with puffy white clouds hanging high. The beach was almost vacant and the ocean was pristine. We had ventured the seven-hour drive in our small RV the day prior, arriving late in the night, so this first day on the beach was pure bliss – a much-deserved break from the busy practice and college.
We had just sat down to an all organic, home-cooked meal of ground chicken, spinach with lemon and olive oil, and rice. Everyone was eating heartily, when our oldest child, a six-year-old girl cried, "OUCH!" She paused, swallowed and yelled, "OOUCH!" again. "Something hurts in the back of my mouth when I swallow!" Manfred and I just looked at each other. He spoke first, "drink some juice and see what happens." She did and upon swallowing, she again felt pain.
She stayed calm at first, until repeated attempts at swallowing yielded more and more pain. She began to panic. I looked inside her mouth but could not find anything unusual in the area where she was pointing. I decided to give her a dose of Pulsatilla (a remedy that has always helped her constitutionally) to help with her anxiety, as it is not uncommon for her to become panicky, fearful and oversensitive to pain during an intense situation. It did help her calm down, but by this time, the tears had already started.