SUPPORT YOUR BRAIN HEALTH
Dear clients and friends,
Your brain is your last line of defense. Are you taking good care of your brain? The fact is brain fog and signs of dementia are becoming a common complaint even in young people these days. Restoring your cognitive ability can help you be a safer parent, make better decisions, increase your productivity, and much more.
But how do you tell if your brain is not in optimal health? Can you pay attention to what others are saying? Can you remember what you were about to do? Do you hesitate in mid-sentence because you can't find the right word? Do you remember what you have just read or listened to? Do you fall asleep while reading? Especially as you get older, it pays to take additional care of your brain health.
The first step to improve brain health is to understand what interferes with the functioning of the brain. Removing the causes that impair your brain is not always easy, because some of them are everywhere. To remove common and insidious poisons such as mercury, you need expert help. You should do what you can to reduce and counteract your exposure to cell phone, wifi and medical radiation. Instead of using electronic gadgets like calculators that bypass cognitive functions needed to calculate or recollect, try doing it in your head. Doing regular mental exercises stimulating your memory and cognition can accomplish a lot.
One little known fact is, Vitamin B12 is not well absorbed via the digestive tract. In studies, high levels of B12 have contributed to faster healing of nerve cells. However, know the correct type of B12. Did you know that several studies have shown that the methylated one will increase the toxicity of mercury in your body. Stay away from methylcobalamin.
Cognitive abilities can be improved by making sure that brain blood circulation is at its peak. Ginkgo biloba tincture taken daily can accomplish that. Cat's claw (Uncaria tomentosa) mother tincture has been used for centuries to help brain function. And regular homeopathic treatment with well-selected medicines that cover your unique symptom pattern can return your brain to optimal function well into old age and keep it there.
Manfred Mueller
MA, DHM, RSHom(NA), CCH
and our wonderful clinic staff
TESTIMONIAL:
"I must report this one…..My 25 year old granddaughter called. She's been on the Calcarea fluorica and Calcarea phosphoricafaithfully for 3 months. She has been plagued by tooth decay. To make it worse, she was a swimmer all through school- bad for tooth enamel. Today the dentist said her teeth look great and 3 cavity beginnings have not changed. This is good news since her teeth were showing decay and worsening at every previous 6 month dental visit. She also has seemed more grounded and stronger than before, although I've always thought she is a strong kid. She just got engaged and has also been voted teacher of the year in her school district. This information (homeopathy) is a lifetime GIFT! I'm so grateful. Thank you."
Sue K. – Pennsylvania, USA
WHAT IS HAPPENING – LATEST NEWS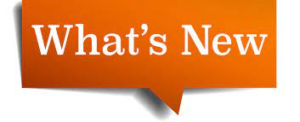 1.) Interview by Alan Schmuckler of Homeopathy Magazine with Manfred Mueller on his approach to homeopathic cancer treatment.
Testimonial : 
"Just read your interview on treating cancer with Alan Schmukler. Riveting. Every day I recognize the value of these methods. Thanks."
– Pamela Swanson (homeopath) – FL, USA
Lectured at UNITED TO HEAL international summit for homeopathy and complementary medicine.
There are over 98,000 registered people, of which 35,000 are expected to attended
The audience of United To Heal consists mainly of doctors and alternative practitioners as well as people who value health and are interested in a holistic healing of body, mind and soul.
In the past 7 summits more than 160 world-famous homeopathic practitioners, doctors and scientists have taken part.
NEW BLOG:
ARE THE COVID VACCINES SAFE?

WE WANT TO HEAR FROM YOU…
WHAT SUBJECTS ARE YOU INTERESTED IN HEARING ABOUT ?
Please send an email to: office@homeopathicassociates.com
SHARE THE LOVE & GOOD HEALTH!!
REFER A FRIEND!!
Do you have a friend who needs to know about homeopathy? Sign them up for our newsletters! They always have the option to opt out at anytime.
HOMEOPATHIC APPOINTMENTS OVER THE PHONE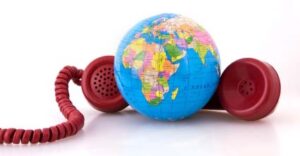 We're here to help!
Our clinic serves people from all over the world. Submit your paperwork through our secure online forms.
HOMEOPATHIC ASSOCIATES
LEARN MORE ABOUT OUR HOMEOPATH & INSTRUCTOR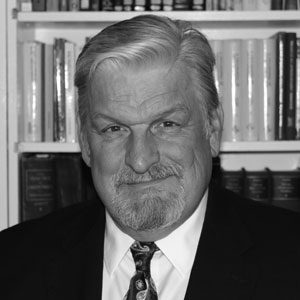 MANFRED MUELLER, MA, DHM, RSHom(NA), CCH
Mr. Mueller is a professional homeopath in a private practice. Mueller developed a new method of homeopathic treatment called "The Mueller Method™," a term coined by one of his students. It is a comprehensive system of treatment, refined over the past 30 plus years, for restoring health and reversing chronic psychological and physical disorders. The method is designed to remove adverse effects of drugs, vaccinations, emotional traumas, toxins and occupational & environmental exposures that are at the root of many of today's complex disorders.