Healing is a journey, not a destination
Greetings Clients and Friends,
A few days ago, our colleague Roland Guenther from Royston, British Columbia wrote a blog called "Journey of a Thousand Miles," where he says, "As long as we want change, it usually does not happen. But the moment we settle down in an uncomfortable situation and relax, things change." This is not a new concept, as he points out. It is more like a spiritual law or law of life found in the oldest scriptures of mankind.
I myself came to the same conclusions (FINALLY!) after many, many years of struggling and asking for change. I'd been restless, unhappy and blaming my plight on others. I wanted something different, but what?? I felt something calling me ahead in the distance. I didn't know exactly what it was, but I it was something I didn't yet have. I felt stuck, unable to pull myself out of the muck I was standing in.
After years and years of asking the questions (you could call it praying, meditating, looking for guidance) like, "what do I need to do?", and NOT receiving a response, I finally realized that the time just wasn't right and I had to be patient. Ultimately, I learned that my patience WAS my surrendering to the situation and accepting it, accepting my role in it.
The moral of the story is, healing and change are NOT destinations. We don't just get there because we desire it. We travel there through trials and tribulations, through struggle and acceptance, through hard work, self reflection and patience. Healing is a journey, a pathway and a lifestyle. Homeopathy plays an important role in this transformation and journey. Homeopathy helps make well what's ailing, make straight what's crooked and make whole what's in pieces. All with gentle precision.
Best of Health,
Manfred Mueller, MA, DHM, RSHom(NA), CCH
and our amazing Clinic Staff
Free 15 Minute Phone Chat    Get Started with Treatment
---
RECENT TESTIMONIALS
THANKS FOR HELPING MY FAMILY, AND YOUR EXCELLENCE IN SCIENCE!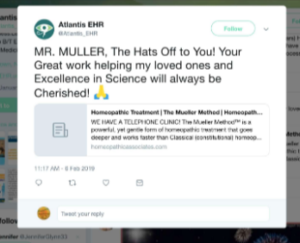 Sincerely, Hanan Ayoub MD, MPH, IMD
---
I prefer and trust homeopathy…
I was fortunate to attend a Conference on Homeopathy put on by the Texas Society of Homeopathy in Houston, TX in 2011. It was there I heard Manfred Mueller speak. I introduced myself and that meeting began a relationship that continues today. Eight years now!
Manfred is both knowledgeable and caring and always makes himself available to answer questions and discuss progress and procedures. His expertise goes beyond homeopathy to the countless elements in the world today that are an assault on our health.
---
Dear Mr Mueller,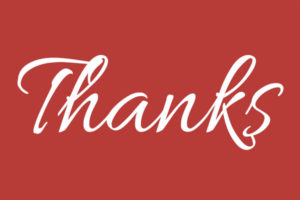 I want to thank you for being an important part of my healing process. I am sorry that I did not write sooner but I wanted to see how I evolved when not taking any homeopathic remedies. Its been a couple of months and I continue to improve,  looks like perimenopause is a big part of this!
Thank you again for everything!
Best regards! Raquel Paiewonsky
---
RMS Beauty Founder Rose Marie Swift is into homeopathy!
---
HOMEOPATHY IN THE NEWS
STUDY: CHRONIC PRIMARY INSOMNIA: EFFICACY OF HOMEOPATHIC SIMILLIMUM
The homeopathic simillimum treatment of primary insomnia was effective, compared to placebo. Homeopathy is a viable treatment modality for this condition and further research is justified.
---
STUDY: Effect of Adjuvant Homeopathy with Usual Care in Management of Thrombocytopenia Due to Dengue: A Comparative Cohort Study
Conclusion These results suggest a positive role of adjuvant homeopathy in thrombocytopenia due to dengue. Randomized controlled trials may be conducted to obtain more insight into the comparative effectiveness of this integrative approach.
---
STUDY: Fibromyalgia patients improve with individualised homeopathy – AND THEY USED LM (Q) POTENCIES!!
Fibromyalgia sufferers were treated according to their unique symptom profiles with individualised homeopathic remedies. The double-blind, randomised, placebo-controlled trial ran over a 4-month period.
Participants reported:
Significant improvements in pain, quality of life, and overall health,
Reduced tendency to depression.