Gulf of Mexico, April 2018
Greetings Clients and Friends,
Ah, spring break. Driving for 10 hours each way, sand in your bathing suit, sun burn, mosquitoes, thunderstorms…I thought this was supposed to be fun?! Honestly, it was a nice break from the daily routine. And the children were really well behaved! We had no major incidents, no problems with our vehicles…We all came back to work full of new ideas and with a renewed drive!
Can I make a confession? We didn't take our daily remedies while on vacation. We treated for acutes like a bout of diarrhea, bug bites, sunburn and a temper tantrum. I didn't feel guilty about it 🙂
Best of health,
Manfred Mueller, MA, DHM, RSHom(NA), CCH
and our amazing Clinic Staff
Free 15 Minute Phone Chat                  Get Started with Treatment
---
RECENT TESTIMONIALS
RHUS TOX WAS VERY EFFECTIVE!
Thank you, thank you, thank you…the addition of the Rhus Tox was very effective…48 hrs now and all I have left is a bit of puffiness and slight redness…it really worked great….homeopathy is so much fun when you get the correct remedy…….thanks again, you guys are super!
Pam M.
Jacksonville, NC
---
YOU MAKE THE WORLD A BETTER PLACE, EACH & EVERY PATIENT, EACH & EVERY DAY!
Hi everyone at Homeopathic Associates!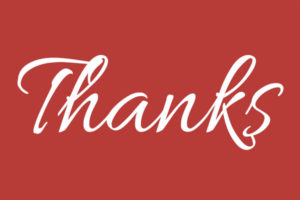 Just a note to say your website looks fantastic and WE LOVE YOU! You make the world a better place, each and every patient and each and every day! Tonight as a family we are going to see the movie on homeopathy Just One Drop and we're elated to learn more alongside some new-to-homeopathy friends and plan to refer them to you and perhaps even sneakily leave a few of your business cards about the theater…. Ha ha!
Sweetie is doing well, Sampson is getting better, Comet the Beagle's tail is perfect, and I'm staying steady too…
---
BLOG
Safe and Effective Natural Deodorant Choices
Sweat stinks! But it is an essential part of the body's toxin elimination routine. Commercial deodorants, such as those found at your local drug store, work by suppressing or stopping the body's sweat, thus keeping all those toxins inside. In addition, they all contain chemicals like artificial fragrances, aluminum and parabens – the latter two have been shown in studies to cause cancer, neurological problems and Alzheimer's. These toxins are absorbed into the body through the tiny pores in the skin (remember, the skin acts like a permeable membrane on the body). In other words, these chemicals may not be something you want to put onto your body! So what are some natural deodorant choices that work?
---
VISIT THE NEW WEBSITE!!
Copy and paste this link into browser https://homeopathicassociates.com/ 
---
CLIENT EDUCATION SECTION ON OUR WEBSITE
The Mueller Method™ of Homeopathy is a little more complex than just taking one dose of a remedy, watching and waiting. Get downloadable handouts and videos on all topics related to beginning homeopathic treatment including:
Mixing remedies
Taking remedies
Making dosage cups
Repotentizing a remedy
How to reuse remedy bottles
Oral chelation protocol (basic)
"Introduction to Homeopathy" articles
VISIT THE "CLIENT EDUCATION SECTION"
---
HOMEOPATHY IN THE NEWS
90% People Trust Homeopathy : IMRB International study
A study conducted by IMRB International across Mumbai, Bangalore, Hyderabad, New Delhi and Kolkata, shows 90 per cent of people perceive homeopathy as a trusted form of treatment and its usage is higher than any other form of treatment. As per the survey conducted amongst the general public, it was found that 100% of people are universally aware about homeopathy and 92% perceive it as 'reputed' form of treatment. People use homeopathy mainly for backaches, gastro, skin and hair ailments.
Homeopathy for Allergies: Nothing to Sneeze At!
The word "allergy" did not even exist a century ago, and yet, respiratory allergies today are the 5th leading chronic disease in the U.S. and are the 3rd most common chronic disease among children under 18 years old. [1] It has been estimated that one in seven Americans had a respiratory allergy in 1950, but one in four have one now…