Dear Mr. Mueller,
I have been learning about homeopathy for the last three years and attending a study group for two years. In recent months, several
Christian friends have spoken to me about my interest in homeopathy. They feel that homeopathy is part of the New Age Movement. I've never read anything in my materia medica or my other reference books that would lead me to believe that. I'd be interested in hearing your thoughts on the subject.
Signed, S. S., Norwalk, Ct, USA
Manfred's response:
I don't think the thousands of children who were protected from polio through homeopathic immunization during the 1957 polio epidemic in Buenos Aires knew much about the New Age movement. I doubt very much that the patients who recovered from typhoid and malaria after receiving homeopathic medicines from Mother Teresa's dispensary in Calcutta cared much about these theories, either. The civil war soldiers treated by homeopathic doctors for gangrene and gunshot wounds had never even heard of the New Age movement. The Christian woman I consulted with last week, whose twenty-year long struggle with rheumatoid arthritis ended in complete recovery, is
certainly not interested in these theories!
Homeopathy has saved the lives of millions of people of all races, ethnic groups and religions, especially during scarlet fever, smallpox,
influenza, polio, cholera, typhoid and yellow fever epidemics. It has been practiced worldwide for more than two centuries and is recognized as a legitimate medical practice in many countries, including the United States.
If you'd like to read the rest of Mr. Mueller's response, click here.
Wishing you the best of health and a big dose of happiness,
Manfred Mueller, MA, DHM, RSHom(NA), CCH
Kristina Star, Clinical Asst. & Practice Manager
and the Staff of Homeopathic Associates
---
Positive Feedback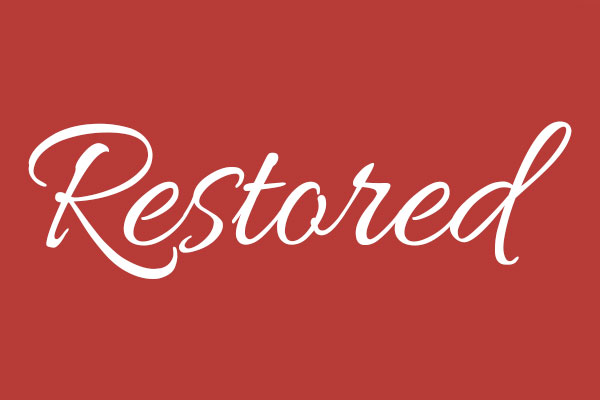 "Dr. Mueller's homeopathic treatments have regulated my hormones so that I no longer suffer from mood swings, irregular periods, ovarian cysts or an enlarged uterus. I also no longer have sinus headaches or allergies. My quality of life has improved immensely!"
Dr. Jill T
Kent, Ohio, USA
*************************************
"When I first started my homeopathic consults with Mr. Mueller in 2002, I was suffering from a persistent abdominal pain that no doctor could fix. After a short time treating homeopathically, my pain went away completely! But also, I noticed that even though we were not treating me specifically for my frequent chronic headaches,  I have not had a headache in 12 years! Thank you Mr. Mueller and thank you to homeopathy!"
Sue, Raleigh NC
*************************************
"My kids and I went to the beach one winter break to just get away. My son loved to skim board (just surf on the edge of the water). A friend
suggested that I rent a wet suit so that he could do it in the cold weather as that's what the surfers do.  The only part we neglected was surf gear for his feet!  So he went surfing and the next day when he went to go again, my son developed a headache and wanted to go back to the beach house.  Shortly thereafter he developed a fever.
Being long-time clients of homeopathy and Mr. Mueller, we  first gave him a call. He suggested Hepar Sulfuris because of the exposure to cold, then we went to Bryonia and that did the trick. It took about a day and a half. But my son was back in shape in no time. Bryonia has been a key acute remedy for my son when he's battling something.  I note at the first hint of a headache to give that to my son and usually there is no disruption in his world. Mr. Mueller is awesome and helping us keep the sickies away!"
Allison
Raleigh, NC, USA
Read more personal stories and testimonials on our website by clicking
here!
---
We're Going There…Again!
Two years ago, we published this blog post on the value of having a bidet and the ease with which anyone could have their own personal and portable bidet in a bottle. Enjoy it once again!
************************
Toilet Hygiene – Commentary, Solutions
Oh, he went there alright!
In the spring of 2011, Dr. Joseph Mercola (you know the guy, www.mercola.com had a daily blog post about the most personal of the
personals- toilet hygiene! That's right, he talked about our cleanliness on the toilet, and what we could do to improve it. An honorable endeavor that we have shied away from until now, but I figured, if he can talk about it, so can we!
In Mercola's article, he takes the "convincing" approach and gets, uh, graphic about it (see link below). Of course, he has a product to sell.
But I have to say, what he's come up with is a good solution. He is selling a toilet-mounted bidet!
What is a bidet? Well, even if you know the answer to this question, this is still an interesting article from Wikipedia (an outfit we don't
usually promote- but that's a topic for another post!).
---
Get Local!
Local, organic produce is nearer than you think!
Some people dream of having their own farm or garden. But relatively few will ever realize this goal. Personally, I support local farmers whenever I can because I know how hard the work is and I know my calling is NOT in farming, but in homeopathy and raising our five amazing children!
From a health perspective, you are doing your body (particularly you liver and other detoxification organs) a lot of good by eating organically grown food. Plus, numerous studies have shown how much more nutritious organically produced produce is when compared to the same conventionally grown foods!
Here are a few resources to help those in the United States find local CSAs (Consumer Supported Agriculture) and local farms growing healthy, chemical free produce and health livestock.
* www.eatwild.com
* www.localharvest.org
* www.pickyourown.org
* asapconnections.org
* www.farmfresh.org
Remember, there is no website where every local farm is listed. Check many of them to find what you need in your area. Also, you can google "farmers markets" , "local farms near me" or "local farms" and put your area into he search. You may also have resources or magazines at the health food store where local farmers list their offerings. Happy eating!
---
Homeopathy in the News
Study in Major Medical Journal Shows Efficacy of Homeopathy in Treating Women During Menopause
This study compared homeopathic treatment to a conventional prescription (Fluoxetine, Prozac, Sarafem, Rapiflux, Selfemra) for depression AND to a placebo and the study found that: homeopathic treatment of menopause
1)homeopathic medicine was "highly significantly" better at reducing hot flashes than either placebo or conventional antidepressant drugs
(P<0.001),
2) that homeopathic treatment was better at treating depression than a placebo (P<0.001) and was even better at treating depression (P=0.08) than the conventional antidepressant drug.
The research found that that individualized homeopathic treatment was so dramatically effective in treating the symptoms of menopause that the results were considered "clinically significant."
---
Health News
Turning Healthy People into Patients: The over-treatment of risk factors for heart attacks and strokes is doing more harm than good.
Commentary: Not only does homeopathic treatment remove those risk factors from your health, but it improves your overall health – with no side effects
*****************************
This man says a single vaccine made him completely loose his mind
Commentary: This gentleman was a top BBC correspondent and ONE SINGLE VACCINE cause serious side effects in him. There are so many more people out there who are suffering from less severe, but still debilitating, side effects from vaccines – homeopathy is one of the few treatments that can restore some, if not all, of the damage done.
*****************************
Today's youth suffering from drooping skin and neck wrinkles from over-use of mobile devices
Commentary: Not only are today's youth suffering from memory loss, poor concentration, brain damage and a weakened immune system, but alas, they won't look good doing all that damage! I wish the Health Ranger would focus on the serious and proven OTHER health risks associated with the use of microwave-based technologies (cell phones, WIFI, bluetooth, etc) – the ones that thousands of sound, scientific studies have shown!
---
Meet Our Team
Meet the friendly voices on the other end of the phone! Click on the team member's name below to read more about them.
* Kristina Star – Clinical Assistant & Practice Manager
* Lorraine Oldham – Office Assistant
---

Specializing in teaching homeopaths
"The Mueller Method" of homeopathy.
Learn more about The Mueller Method by clicking here
---
Phone Consultations
Whether you suffer from a sudden acute illness or a long-standing chronic
condition, you now have the option have comprehensive homeopathic health
care services wherever in the world you are.
Is homeopathic treatment right for you? You can speak with Mr. Mueller for
15 minutes at no charge to find out. Call (001) 619-741-5795, or visit our
website to learn more about our practice:
---
The views and opinions expressed in this newsletter are for educational
purposes only and cannot be construed as medical or legal advice. Please
feel free to share this with your family and friends. This newsletter is
property of Homeopathic Associates and its agents. Written permission
is required before reprinting any part of it. Please email
office@homeopathicassociates.com. Copyright 1986-2015 All rights
reserved.