These are some tips from Mr. Mueller's 30+ years of homeopathic study and practice, and more than 200 years of clinical experience and observation by homeopaths from around the world:
1. HEALTH AND DISEASE ARE "ENERGETIC" STATES. Our bodies are regulated and kept in perfect harmony by bio-electromagnetic fields permeating cells and tissues. The body's energy field is susceptible to contact with outside energetic fields.
For example, physicists have shown that the direction of spin of electromagnetic charges in vacuum determines whether or not exposure to these charges will be beneficial or harmful to health. Other scientists are working on the "memory of water" and have been able to prove that water molecules can take on the vibrational frequency (for better or worse) of things around them. Similarly, we "catch" colds or other communicable disease when our body's bio-energetic field is too weak to resist the alien electromagnetic frequency of the virus.
Likewise, homeopathic remedies are energetic signals suspended in water. The right resonant frequency is able to strengthen the body's natural regulatory field and induce tremendous improvements in one's health without the usual "side effects" associated with medications which extinguish (suppress) symptoms.
2. WHAT ABOUT WASHING MY HANDS OFTEN? As you can see, we don't necessarily believe in the germ theory. However, we know people who swear by washing their hands often.
On the other hand (no pun intended), evidence exists (though it's hard to find) that frequent washing of hands removes an oil layer that helps your skin keep a protective barrier against opportunistic viruses, infections and bacteria. If you work in a restaurant, daycare, a hospital or other field where you are exposed to bodily fluids and exudates, we would highly recommend frequent washing of hands, HOWEVER, by using an unscented, non-antibacterial, non-detergent based soap like castile soap (keep a small bottle in your pocket or fanny pack). Believe it or not, these do a fine job of killing bacteria.
The real threat is the TRICLOSAN and other "antibacterial" agents which are the active ingredients in antibacterial soaps. They are carcinogenic. See research done on this, see: https://www.beyondpesticides.org/assets/media/documents/antibacterial/triclosan-lurking-3-09.pdf and http://www.beyondpesticides.org/dailynewsblog/?p=3574
3. THE SIMPLEST WAY TO RESIST DISEASE IS TO INCREASE YOUR VITAL FORCE THROUGH CONSISTENT HOMEOPATHIC CONSTITUTIONAL TREATMENT.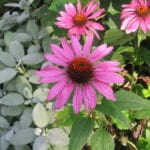 4. GENERAL IMMUNE BOOSTERS: At the first signs of illness (cold, flu, pneumonia-type sicknesses, infections of any type), take Echinacea angustifolia tincture 1-3x daily (one dose equals 5 drop for most people, 1 drop for children). We have found the HPUS* Mother Tincture to be the most effective. Also, increase your Vitamin C intake to at least 2000-3000mg per day at first signs and for the duration of illness. If the illness persists for longer than a few days or is accompanied by a fever, you may wish to call for an acute consultation.
*Homeopathic Pharmacopeia of the United States, available from Homeopathic Associates.
5. DURING THE FLU SEASON (WHATEVER TIME FRAME THE MEDIA DEEMS IT TO BE THAT YEAR), YOU CAN TRY INFLUENZA MIX* 30C (and you can also try the H1N1 nosode in 30C), Three doses per day for 3 days, once per month, each month during the flu season to help increase your resistance to the flu. This may not prevent you from getting the flu, but we have observed in our practice that it does seem to reduce the incidence and duration of the flu outbreaks. *Available from Homeopathic Associates.
6. CHELATE, CHELATE, CHELATE! Did you know that mercury is one of the leading causes of immune suppression? Mercury causes the immune system to stand down, sustaining chronic infections like Candida (yeast), streptococcal infections and other bacteria and cultures, in an attempt to store the mercury in the nucleus of the microbes to prevent cell death to your body's precious cells. Always do chelation under the expert supervision of a trained professional. In our experience, the safest method of chelation is oral/dietary.
7. REDUCE YOUR EXPOSURE TO WIRELESS TECHNOLOGY. You knew we'd say it! Microwaves from cell phones, cordless phones, GPS,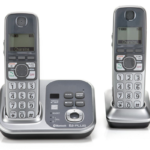 WIFI, Bluetooth and other wireless devices like iPods, iTouch, Nook, Kindle, portable gaming systems, Wii, Nintendo's, Xbox Kinex, etc., two-way pagers, etc., proximity to cell, radio and TV towers, etc., weaken your immune system and cause multiple systemic abnormalities, according to the latest research studies. New studies are frequently being published and are can be found on the internet. Also, we have many listed on our website's "Library" section found under the Resources tab.
One day, they will publicly admit this technology is harmful and ban it like they did smoking. In the meantime, be safe. Make sure to unplug all cordless phones in your home. Use wired phones instead. Scrap the ones that have a little antenna and mention anything like a "5.8 Ghz frequency" or "DECT" on them. Disable the WIFI and Bluetooth antenna on your laptop computers and other portable devices. Take your batteries out of your cell phone when not in use. The phone still transmits when the battery is in, even though not in use.
Ask folks who come to your home to leave their cell phones in their car. YES, you have the perfect right to ask this and to expect this in your own home. If you have trouble doing this, perhaps you need a dose of Silica! In fact, we even ask our parents and relatives to turn them off when we are at family functions! After years of begrudgingly doing it and even chastising us for it, they now do it out of habit and make sure to proudly tell us that they turned it off without us asking.
8. EAT AS NEAR TO 100% ORGANIC DIET AS YOU CAN. And eat a diet rich in fresh fruits and vegetables. If you are able, make fresh veggie and fruit juices several times per week to give your body enough enzymes and minerals (NEVER juice non-organic produce).
Slow cook your food at lower temperatures. Eat plenty of healthy animal fats and proteins (yes, we said they are healthy!) from antibiotic-free, free-range, non-hormonally treated livestock that were not fed on soy. Wild game is just about as natural as it comes, if you have access to it. Never use aluminum or non-stick/Teflon cookware.
9. AVOID IMMUNO-SUPPRESSIVE DRUGS like NSAIDS (Acetaminiphen, Ibuprofen, Naproxen, Aspirin, etc.), Steroids (like Cortisone, Prednisone, hydrocortisone, anabolic steroids and a host of other cortico-steroids), Antibiotics (too many to list), Antifungals, Cold and Cough medications, and the list goes on.
A competent homeopath can help you treat all of the symptoms as they arise and keep you from racking up a bill at the doctors office and pharmacy, not to mention a deficit in your immune system! If you are susceptible to chronic or recurring infections, you may want to consider chronic homeopathic treatment (and of course, chelation).
10. LAST BUT NOT LEAST, GET REGULAR EXPOSURE TO THE SUN, EVEN DURING THE WINTER.
SPECIAL NOTICE
We have the homeopathic H1N1, Pertussis, HPV and Influenza nosodes and more**. Homeopathic Physicians recommend these for the safe and effective prevention of infectious diseases.
** Homeopathic Associates can only provide remedy preparation services for those who are established clients. If you wish to become a client, click here.