Read Alternative Health Suggestions for an Aging Brain, Part 1
Just because something has become commonplace doesn't mean it's healthy or good for us!
Ah, part 2 of how to help your aging brain. First, I'm going to recap some of the symptoms of an aging brain, just to get you pumped up and motivated to read what I'm about to present to you today since you probably won't like it!
Symptoms of an Aging Brain, an incomplete list:
Slower comprehension
Confusion
Difficult concentration
Easily distracted
Weakness or slowness of memory
Cannot remember what you were about to do or say
Forgetfulness for short term events
Forgetfulness for long term events
Lack of or poor focus
Short attention span
Saying the wrong word or phrase
Getting left and right confused
Speaking words in the wrong order
Garbled speech or thoughts
Inability to handle daily tasks such as returning phone calls or emails
irritability
Mood swings
Remember, these "brain malfunctions" have become so commonplace that many people have come to think of them as normal. We now think it's "normal" that children, teens and twenty-somethings are showing these symptoms and we laugh when it happens when we should be worrying and looking for causes and solutions. Just because something has become commonplace doesn't mean it's healthy or good for us.
Identifying and Removing Wireless Communications
You may be saying, "Yeah, yeah. Mr. Mueller and his staff keep telling me to reduce my exposure to microwave radiation – to get rid of my cell phone, turn off my WIFI and cordless phones," but you should keep reading this anyway. You may think you have no choices. You may think you can't do it or live without it. But every little bit of exposure you can reduce WILL help.
Around 1998, Mr. Mueller coined the term "cellphone dementia" to describe a growing phenomenon he was observing. Symptoms include, but are not limited to memory loss, difficult or impaired comprehension, confusion, slowness of thought, forgetfulness, multiple other cognitive dysfunctions, mixing up left and right, or mixing up of words or thought, mental rigidity, easily overwhelmed, inability to multi-task, irritability, mood swings and difficulty focusing. Cell phones have even been linked to cancerous brain tumors.
It's not just brain symptoms that these technologies (wireless) are associated with. Other microwave-induced symptoms that INCREASE your body's aging process include: fatigue, headache, dizziness, tension, sleep disturbances, increased risks for childhood leukemia, may set the stage for adult cancers later in life, acoustic neuromas, Alzheimer's disease, changes in brainwave activity, cardiac effects, calcium ion metabolism, and changes in immune function (allergic and inflammatory responses).
[gn_quote] "The evidence for risks from prolonged cell phone and cordless phone use is quite strong when you look at people who have used these devices for 10 years or longer, and when they are used mainly on one side of the head."[/gn_quote]
Scientists report that these effects can even occur with even very small levels of exposure, if it occurs on a daily basis. Children in particular are vulnerable to harm from environmental exposures of all kinds.[1][2]
All of these symptoms and diseases are now common symptoms in people of all ages. Be alarmed. These symptoms and diseases are worse in those who have significant exposure to these technologies. These symptoms are confounded when there are multiple sources in the home.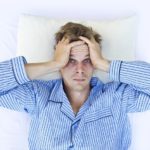 Disruption of Sleep Patterns
Microwaves are notorious for disrupting our sleep patterns, reducing the hours we sleep, reducing the amount of refreshing sleep we get and ultimately, aging our brains and bodies even further. (Bioinitiative Report)
Common Sources of Microwave Radiation
cell phones (Just having them turned on in your house is enough, even if you don't use them)
cordless phones (Just having them plugged-in and turned on in your house is enough, even if you don't use them)
DECT phones (same as a cordless phone)
WIFI routers (get wired, it's inconvenient, but so is Alzheimer's or a brain tumor), Bluetooth devices
Laptops
iPads, Tablets, personal readers
GPS or navigation devices
ONSTAR or other in-car technologies in some cars (also many new cars now have bluetooth )
Wii and other gaming systems
Microwave technology may even be present in you TV, blu-ray player, digital camera, baby monitor
Refrigerators or other "smart" appliances
Smart Meters
living or working in proximity to cell phone towers and other transmitter towers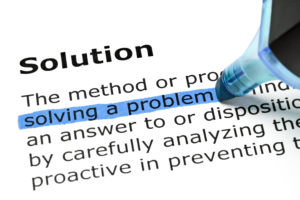 SOLUTIONS! How to Reduce Exposure to Microwaves
With all this doom and gloom, you must be ready for some real solutions!
When not in use, turn off your cellphone and remove the battery. At the very least, put it on "airplane mode" as often as you can. Don't forget to turn it off and night. And don't use the darn thing as an alarm clock!!
Forward your cell phone calls to a land line
And if you don't have a land line in your house, get one
You can get a computer-based telephone line like Magic Jack for a very reasonable rate
Unplug and get rid of cordless phones (especially the base stations). Unplugging them is the only way they will not emit radiation!
Get rid of any phone with the words "DECT 6.0" on them (it's like having a small cellular antenna in your house. )
GET WIRED! Replace your wireless routers and modems with wired connections. Yeah, cords suck and they make a mess. But it's better to have messy cords than holes in your brain!
Check all peripheral devices for wireless antennas and turn them off (printers, pads and tablets, gaming consoles, digital cameras, etc). Better yet, replace them with older technology that doesn't radiate.
Find out about smart meters in your home and have them replaced (if you are not getting anywhere in your web research for a solution, you can ask us for suggestions)
Convince your employer, school or children's school to use wired devices in the office. If they won't budge, see if working from home or homeschooling is an option. For help, see http://www.wiredchild.org/ and http://electromagnetichealth.org/
Go deep into nature as often as you can. Walk barefoot in the grass, dirt or sand to ground yourself. It will help you "discharge" EMFs and feel better. And don't forget to leave your "devices" at home when you go cavorting in nature!
If you are within a mile of a cellphone tower, move…
And turn off that television!!!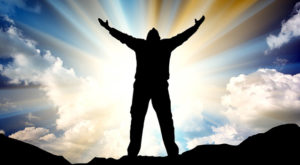 Feel Empowered
By reducing your exposure, and by "cleaning up your life", you are taking BACK your health. You are empowering yourself to be in charge and in control. This is a good thing!
Yeah, wires are inconvenient, but they are better for your health. The world won't end if you can't be reached on your cellphone. Your friends will forgive you. You can check your messages often. And maybe you can curb that Facebook or Twitter addiction while you are at it. The whole world doesn't want to know about every little moment in your life, they don't want to see a facade. They'd rather talk to you – face to face – get to know you and what makes you tick!
I know all of this sounds thoroughly overwhelming to some of you. I sympathize. I once had to make this same choice. Yes, 12 years ago, I was very sick.  In fact, I became so sick, that I suffered from chemical and electro-hypersensitivity for years. I, too, only had a cellphone and no landline. Everyone thought I was nuts when I got rid of my mobile phone. They got especially upset with me when I would ask them to turn off their cell phones and unplug their cordless phones every time I came to visit. Homeopathy has "cured" me, but I remain aware of EMFs. I can still feel them and wish to avoid them, but I am no longer totally debilitated by them!).
I also have a solution to help you give you strength, courage and resolution to help you make positive changes in your life. Here it is: Long term homeopathic treatment. As you can see, it has been a blessing for myself and many other people out there. Homeopathic treatment, through it's ability to restore your health, inner fortitude, and resistance to outside influences, can give you the strength to pick up and go on, to go against the grain, to do the right thing and to overcome addictions (did you know wireless technology is actually addicting??? (see The invisible addiction: Cell-phone activities and addiction among male and female college students and "Cell Phone Addiction" and this testimonial). Homeopathic treatment can help you to have more energy and zest for life. And homeopathic treatment can even help you feel truly happy again (see Homeopathy for Health and Happiness, Part 1  and Homeopathy for Health and Happiness, Part 2).
Here's a must read article for you by author Amy Worthington called "Generation X-ray"
Ok. Enough for one day. Read and re-read this. Resolve to make changes and then actually follow through with it. Your life, your health, your children's life and health, and everyone's happiness depend on it.
Part 4 of Alternative Health Suggestions for an Aging Brain (not yet published!)
References
[1] University of Albany, New York– August 31 / Serious Public Health Concerns Raised Over Exposure to Electromagnetic Fields (EMF) from Power Lines and Cell Phones