Homeopathic & Common Sense Suggestions for Holiday Survival
The holiday season is upon us – where has the year gone? During the last month and a half of the year, many of us are gearing up for a busy few weeks. But don't let self-care fall to the wayside! Who has time to get sick during the busiest time of the year? Keep the following tips in mind this holiday season — your body and mind will thank you!
Prep your Body – Consistent Homeopathic Treatment
Your chances of getting sick during stressful or hectic times will significantly decrease if you take time to prepare your body for the coming onslaught. The simplest way to keep your health up, your stress down and resist infectious diseases is to increase your "vital force" through consistent homeopathic constitutional treatment. Taking regular doses of ascending Q-potencies or LM potencies in the standard protocol can avoid the many antidotal factors of modern life.
It's great for general health maintenance, and it's what we, your homeopathic practitioners practice on ourselves and our family members.
Homeoprophylaxis for the Flu
Thanksgiving, Hanukah and Christmas fall right in the middle of flu season. Go ahead and start your homeoprophylaxis routine (that's another word for homeopathic immunizations) using either the Influenza Mix 30C, Anti Cold-n-Flu 30C or the H1N1 nosode in 30C. Which one should I use? Experience will show you, which is best for you, most likely the Influenza mix or the Anti Cold-n-Flu will be best.
For maintenance/Prevention: Take it either one dose weekly every week of the flu season, or 3 doses per day for 3 days every month of the flu season). Start this as soon as possible, if you haven't already.
Already getting sick: If you're already feeling a cold coming on, take your chosen homeopathic defense remedy listed above every hour, increase your vitamin C with acerola intake to at least 2000-3000mg per day. Consider incorporating an Echinacea angustifolia mother tincture (5 drops daily in juice or water) into your daily remedy routine. You will also find it helpful to take the homeopathic that covers your specific symptoms of cold or flu…if you can't figure it out, call for an appointment. https://homeopathicassociates.com/contact/
Diet Choices
You don't have to go on a restrictive diet during the season of indulgence. In fact, this can set you up for stress, guilty feelings (if you fail), depression and feeling left out of the crowd.
Trust me, I know how ridiculous it sounds. When I was very chemically sensitive and my food sensitivities had just begun, I would feel like such an outsider. I harbored a little depression and grief when I couldn't enjoy traditional favorites with my family. I still have some restrictions in my diet. But after years of homeopathic treatment, not only did those restrictions lessen, but my negative and irrational emotions completely went away.
After all, you are still THERE with family and can enjoy their company…and if you can't enjoy their company, keep reading! I have a solution for that, too!
try to stick to as near to a 100% organic diet rich in fresh fruits and vegetables as you can.
Embrace the "slow" method of cooking whenever possible
It a small amount of all foods. A greater variety assures better nutrition.
never use aluminum or non-stick cookware.
So if you have to eat at a household where none of this is possible, have some of the remedies on hand listed below!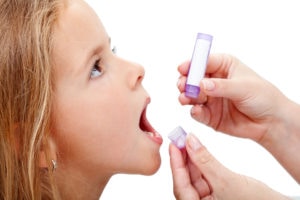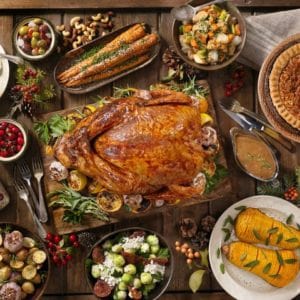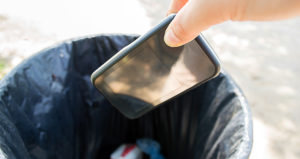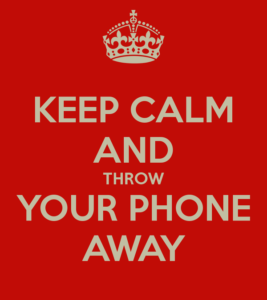 Other Factors
You knew we'd mention it…here goes: your exposure to wireless technology. Wireless technologies expose you to microwaves. Microwaves from many devices, cellular phones, WIFI, GPS, cordless phones, DECT phones, etc,  can weaken your immune system and cause systemic abnormalities.
Additionally, a study lasting more than 10 years, was just published finding the radiation emitted by 2G and 3G phones caused cancerous brain and heart tumors in male rats! Yet another reason to limit or even totally discontinue using a cellphone. Many other studies have found health complaints from cell phones.
Solutions:
Practice being present by keeping cell phone usage to a bare minimum.
That also extends to gaming systems, e-readers, WiFi, Bluetooth… the list goes on.
Forward your cell number to a landline (with a corded phone!)
Buy a faraday bag to store your phone in while not talking on it.
The holidays are the perfect time to go offline and back to the basics.
So, the next time you find yourself wanting to browse the net or watch TV to pass the time, why not take a walk with the family? With the days getting shorter, you should be taking every opportunity you can to get outside and take in the sun's rays, which increases your Vitamin D levels to ward off winter depression, boost your immune system and increase your heart health – the kind of recharge that only Mother Nature can give you!
Travel Smart
We have a great blog post here describing how to travel with remedies. Always keep your liquid remedies protected from electromagnetic fields, WIFI, cellphone radiation, background radiation, and more. This is to avoid rendering the remedies inactive. You may do this by either:
Store liquid remedies in a small metal tin (all of our clients get one for free with their first remedy shipment)
Use a faraday bag which offers near complete protection from the effects of EMFs and microwave radiation!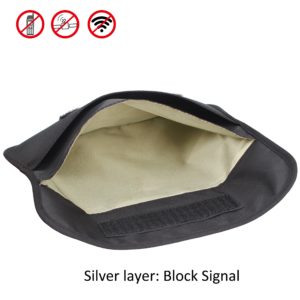 Happy Holidays! And Good luck!